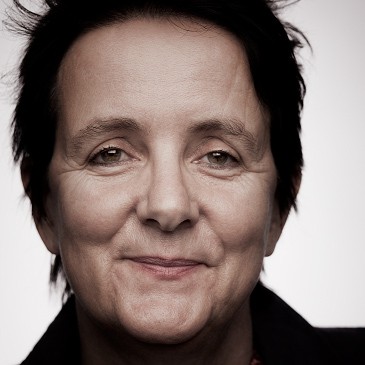 Docent Jacqueline Maris werkte twintig jaar voor de afdeling buitenland van de VPRO-radio en reisde de hele wereld over. Ze is een wereldburger met een netwerk dat strekt van Beijing tot Sao Paolo. Het Afrikaanse continent, het Midden-Oosten, Azië en de Verenigde Staten hebben haar speciale belangstelling.
Ze won prijzen met haar werk. Voor haar radio-drieluik Cry Liberia over de Liberiaanse rebellenleider en latere president Charles Taylor die door het Internationaal Strafhof tot vijftig jaar cel werd veroordeeld, kreeg ze de Dick Scherpenzeelprijs 2007. Tijdens de West-Afrikaanse oorlog en daarna was ze regelmatig in Liberia en buurland Sierra Leone. Haar multimediaverhaal Detroit, verhalen van een stad in vrije val werd onderscheiden met een speciale prijs bij de Prix Italia 2009. In Detroit werd ze at gun point van haar huurauto beroofd. Vorig jaar was ze met het online verhaal 'Meet the outsiders' (in samenwerking met de Volkskrant) over haar reis met de Amerikaanse Greyhoundbus genomineerd voor de jaarlijkse prijs van de VOJN, de Vereniging van Online Journalisten.
Ze schrijft voor Volkskrant, NRC, Trouw en De Groene Amsterdammer en werkt verder voor KRO/NCRV, VARA/BNN en de VPRO, zowel voor radio als televisie. En ze maakt cross- en multimedia verhalen. Haar onderwerpen variëren van politiek tot achtergrondverhalen. Het menselijk aspect is belangrijk, maar ze schuwt het harde interview niet. Naast dit alles geeft ze sinds begin van deze eeuw journalistieke trainingen in binnen- en buitenland (vooral Afrika en Azië).
Jacqueline Maris is geregistreerd als trainer bij het CRKBO.
Cursussen van docent Jacqueline Maris
---
Cursusdata: Woensdag 12 mei 2021, 19 mei 2021, 26 mei 2021 of 2 juni 2021 van 10.00-17.00 uur
---
De moderne wereld is een global village en reizen is voor veel mensen een tweede natuur geworden. Overal zijn verhalen. Soms gaan ze over conflicten, verkiezingen en harde politiek, maar er is ook een grote markt voor human interest of artikelen voor vakbladen. Deze cursus wil reizende journalisten wegwijs maken in het 'werelddorp' dat toch heel groot kan zijn. Word ook een echte reisjournalist: meld je aan voor onze cursus Reisjournalistiek!
---
Cursusdata: Donderdag 27 mei 2021 en 3 juni 2021/ Donderdag 17 juni en 24 juni 2021
---
Altijd al iets met geluid willen doen? Dan is het maken van podcasts iets voor jou!!!!
Podcasts zijn razend populair. Het lijkt wel of radio zich opnieuw uitvindt. Podcasts zijn audiobestanden die online gepubliceerd worden. Wat vloggen is voor beeld, dat is podcast voor geluid.
Creatief ' radio' maken maar dan wel op jouw voorwaarden, tijdstippen en invulling!